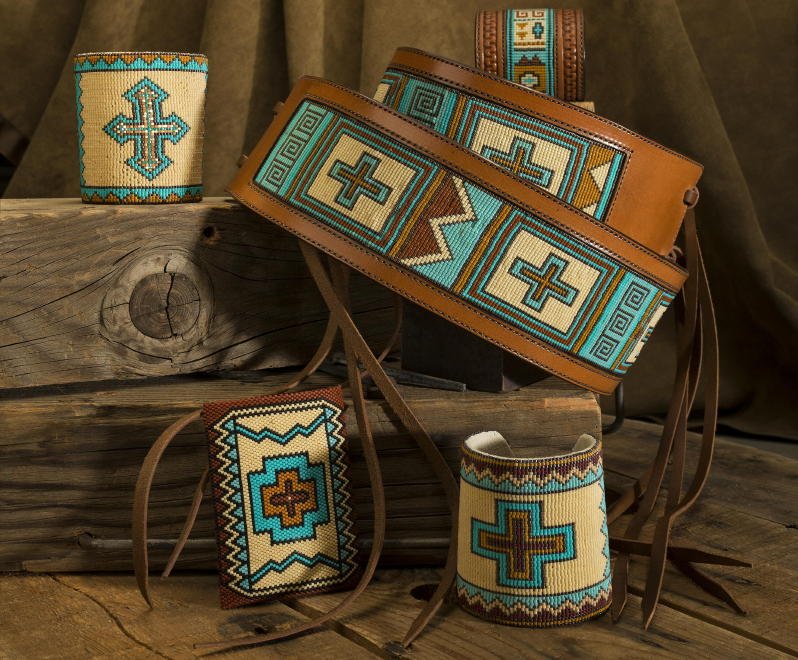 Visit Desert Sage at Reno Rodeo
June 20 - 29, 2013
Western Hall Arena
All bracelets are original in design, personally hand-crafted and loomed in my studio located in the Nevada High Mountain Desert. All are one-of-a-king pieces of jewelry art..
Only the highest quality of Delica beads are used with a multitude of mixed finishes, creating dramatic appearances in dimension and texture unique to each bracelet..
Each bracelet is flexible, strong, lightweight, extremely durable and will fit most wrists.
Once the loomed beadwork is complete, the work is then handsewn onto washable ultrasuede which has been glued to .040 aluminum hand-bent bands. The ultrasuede keeps the bracelet 'in place' on the wrist..
Bracelet widths: 1-1/4", 1-1/2" and 2" Length: 6" to 7". Thickness: Less then 1/8".
Exact measurements are provided in each description. All have a 1" to 1-1/2" cuff opening allowing for expansion and closing providing for a more comfortable and personal fit.
All designs are from contemporary patterns used in various motifs for centuries as traditional symbols on ancient weavings, rugs and pottery.
Each design has a different symbolic meaning which is included in the description of each individual bracelet, along with a complete list of beads and finishes used. All pieces are signed and dated.
For more pictures and information, please feel free to email with any questions or requests you may have.
Kathleen Brannon, Artist....
Please email desertsage@sbcglobal.net or call the studio 775-425-1339
As featured in Cowgirl Magazine..
.. September 2012!